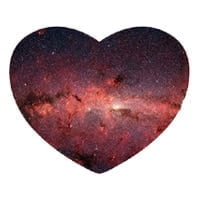 Switch the Polarity! – Moon in Revati 9th November, 2019
Though it can be bothersome to wait, a solution to your problem is in development. And this solution stands to be broader in scope than you may have imagined! Though you may feel the pressure firmly upon you to take more drastic measures to shift things sooner rather than later, you would be best served simply holding to your strength and at least for today, allowing things to develop! Your sensitivity is what may be causing you to feel antsy. But that ver same sensitivity can alert you to potential if switch the polarity it is operating at from negative to positive! Stay hopeful and receptive!
Daily Panchangam
Vara: Saturn
Tithi: Shukla Trayodasi
Karana: Kaulava
Yoga: Vajra
Youtube
Facebook
Instagram
Twitter
Saturn and Pluto intensify their powerful conjunction in Uttara Ashadha Nakshatra over the next couple of months! Schedule an Astrological Consultation Today!