Purpose and Passion through Astrology
Packages and Multi-Week Programs
Lori S
San Francisco, California
'I forgot to mention when we spoke how accurate your reading for me was in December. Back then you mentioned that something would occur on January 1 specific to my consulting business. At the time I heard this, its not that I doubted you, but I thought it would be unlikely I would hear something on January 1st, mainly because it is a holiday. But sure enough, I did find myself speaking with a new client on that exact day, when he officially offered me a short term project! Just thought you'd like to know…have a great day!' Lori S., San Francisco Bay Area, USA
Dear Michael ! Last year you gave me a relationship reading and said that I will meet somebody in the beginning of July of next year. It came true. I've met him on July 5th! Thank you so much for your work and knowledge that you share with people! You are amazing!!!
I have been receiving Vedic Astrology readings since 1991. Michael is superior in his breadth of knowledge, intuitive skills, clarity of communication, precision with details, impeccability of follow thru & devotion to his work. Thank you, Michael, for being & sharing your brilliant soul.
Paul Emmanuel Renault
Key Account Manager
Michael Our session has been mind blowing and I am spending so much time with you on YouTube!!! I am on the verge of leaving my work to make that BIG change. I don't know why your last videos about Venus in Dhanishtha and the 31st eclipse are so perfectly accurate as to what is happening in my life and in my mind. UNBELIEVABLE 😂. I am just so confused about everything but one thing I know is that spirituality and astrology are my best friends and I want to spend the rest of my life with them 😊 So thank you for bringing astrology to such a high level. You make me want to challenge myself like never before.
C.L.
San Francisco Bay Area, USA
'Thank you so much for the consultation. I truly appreciate your counseling and insight and in helping me to recognize through Vedic Astrology what is going on in my life. My session with you was quite therapeutic and I felt safe in sharing some very deeply painful childhood experiences. Your counseling and healing sessions gave me the strength to finally face these difficulties, and to seek help to eradicate the hurt and pain and searching all these years.'
'Michael Reed is very knowledgeable and a master at astrology. His reading was thoroughly researched and deeply informative. I would highly recommend him to friends and family. Michael had a gentle manner of giving me the difficult truth that I needed to hear. I appreciated his "no fluff" approach and telling it like it is! The information he provided was very much appreciated and invaluable. I am grateful to have found a brilliantly skilled astrologer.'
Michael Reed, Vedic Astrologer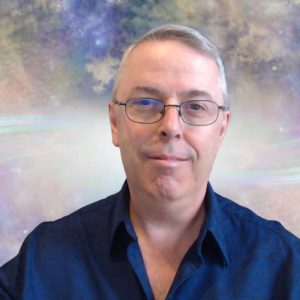 Michael Reed has over 25 years of Astrological experience. With a depth of background, he has had years in which to polish techniques and learn the secrets of how Astrology works! In this time, he has shared his techniques with both beginners and seasoned professionals!
Through his consultations, in addition to prediction he also fosters a powerful journey of self-discovery, shedding light on gifts and  strengthening any weaknesses in order to transmute them into potential and power. Remedial recommendations are often made to bring clients to a greater state of harmony. The key to the conscious use of astrology lies in self-acceptance through the understanding of unique karmic opportunities which one may  face at any given moment in time. With consciousness comes the gift of Truth, all you have to do is to unwrap the present.