Fruitful Options – Vishakha New Moon 4th November, 2021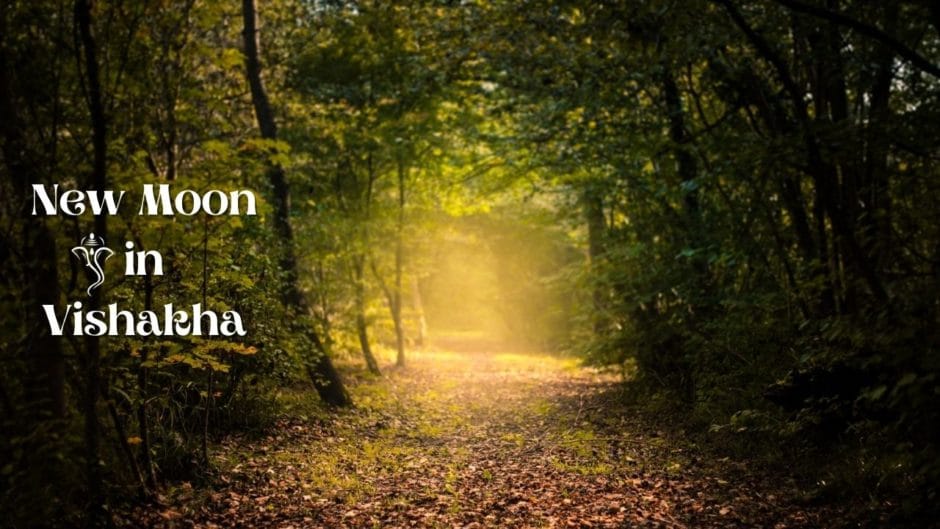 Vishakha New Moon – Perhaps you are perplexed about the path ahead? Perhaps you can't say that three times fast! I dare you! I double-dog dare you! Wait! Wait! Wait! Before you decide you are going to do anything fast, perhaps let yourself be still for the moment, however restless you may feel! Apparently, there is no clear-cut direction that seems satisfactory! And opting for the dissatisfactory approach does not see the correct thing to do, though you know you could if you really wanted to. Your field of inner vision is opening up to an inner plateau! In one direction lies a battlefield! The dissatisfactory approach takes you there. You can't be certain if the other direction offers anything promising! So, you need to sit with your options for the moment until your vision is clearer and you can see exactly what that other option offers. Be patient! Though it may feel like you need to commit, you can afford to wait…a bit.
Daily Panchangam
Vara: Venus
Tithi: New Moon Amavasya
Karana: Naaga
Yoga: Saubhagya
Special Eclipse Consultation and Intensive Consultation on Special Offer! Schedule Here!