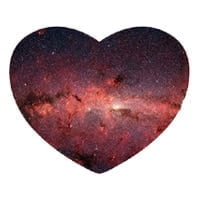 Fire and Brimstone! – Moon in Purva Phalguni 24th October, 2019
If I told you to be patient whilst standing on one toe in the middle of an icestorm with no shoes on and only summer clothes to wear, you likely wouldn't find that very easy to do! So, I'm not going to tell you to 'be patient'! But that doesn't give you license to go wildly to the other end of the spectrum and approach the situation you are in with the intensity of fire and brimstone! You have every reason to feel what you do! But acting with such intensity is not going to help matters. You need to see your situation with perspective and approach it with vigilance to the very same! So be passionate by all means, but stay aware!
Daily Panchangam:
Vara: Jupiter
Tithi: Krishna Ekadasi
Karana: Baalava
Yoga: Aindra
Three New Consultations are available at my Astrological Services Page! Schedule Here!
Youtube
Facebook
Instagram
Twitter