The view from the top is certainly
stunning!
The view from the top is certainly
stunning!
But the climb makes it all the more meaningful!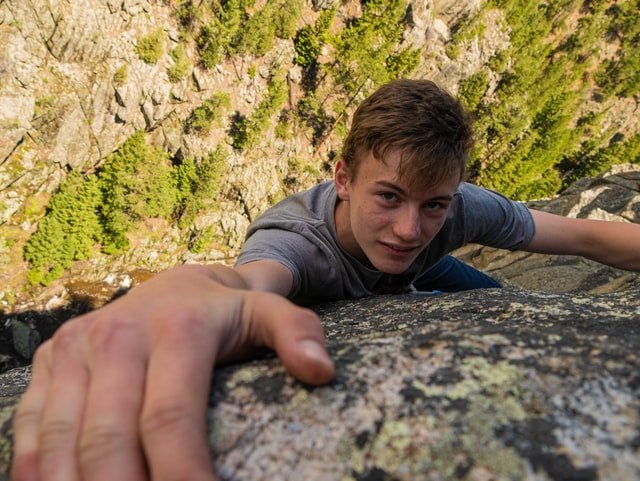 So, you thought it was going to be easy?
You're thinking that because you are facing an uphill challenge, that you must be on the wrong path?
Let me share a story with you…Come a bit closer and pull up a chair.
When I first started practising astrology some time ago, after a year and a half of practising professionally and having a better start than anticipated, business and interest went down.
I was severely depressed and hit a low. Could it be that my hopes of finding and fulfilling my purpose were only a dream?
I was severely depressed and hit a low. Could it be that my hopes of finding and fulfilling my purpose were only a dream?
I was in a newly found marriage and was struggling with income. Finding extra work was hitting a snag due to having been self-employed previously.
I was left with nothing but astrology, yet astrology wasn't feeding me and my family. Then a child came!
Though I tried, I could not find sustainable employment otherwise and continued to find myself struggling, questioning, considering giving up but not being able to!
Astrology was the only thing that was bringing in money, but it was not bringing in enough. Yet, it would not let me go to find something else that was more sustainable.
Then finally, a big break came due to another astrologer named Kapiel Raaj of KRSChannel, for whom I will be eternally grateful!
I went from barely surviving, to thriving! I endured, I went through the fires! I confronted my self-doubt and my fears and faced them daily.
I emerged living my passion. But the trials didn't stop! 
Having had the previous experience of emerging like a phoenix from the fires, I arose again and again!
Don't give up on your purpose, your passion, your calling! If it is real and true, it will not let you.
I emerged and I am grateful for my opportunity to do what I do! I would like to help you to find and sustain your own path…and thrive!
Through nearly three decades of working with Vedic Astrology and counseling thousands of clients worldwide, here are a few things I have found to be important in establishing a better relationship with success!
Being on the right path doesn't ensure that things will be easy
Everyone has their own unique path to success! There is no one-size-fits-all approach
Sometimes you can be on the path or even be successful, and not even know it because your relationship with success is all f****d up
Success means something different to each person
Our greatest challenge often defines our unique purpose. Having overcome it, we are in a better position to help others do the same 
Vedic Astrology contains some of the most profound tools for finding your purpose and living it successfully! 
I am presently planning and will soon develop a new membership area of my website where you can learn and start working on your own individual path to success!
These ideas will be implemented through accessing video content focused around your own individual Karma around Success through various factors specific to Vedic Astrology! 
New content will be added regularly to further support you on your path!
Added to this will be a personal group within my own Social Media Platform, the Galactic Lounge where we will have weekly meetings and connect over our development. And of course, during these meet-ups, I will encourage you to share your newly found success stories, answer your questions and offer further support.
Initially, membership will be limited! So, you need to voice your interest and get on the waiting list for the site soon!
Priority will be given to those on the waiting list when we are ready to launch!  If this sounds like something you would be interested in, simply add your name to the waiting list (free) below! What are you waiting for?